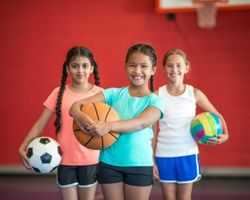 A mouthguard is a protective device for the mouth that covers the teeth and gums to protect the teeth, lips and gums.
Mouthguards are most often used to prevent injury in contact sports, as a treatment for bruxism (grinding teeth) or TMD (jaw joint problems).
If your children are in sports during the school year or summer months, make sure you protect their teeth and call our office at
905-866-6606.